Wildwood Ranch has facilities available for rent to organizations for weekend retreats or week-long camps.  Wildwood is open year-round for retreats and conferences! However, from Memorial Day through the third week of August we limit rentals to weekends only. (During those weeks of the summer, our primary goal is to serve the children and youth at our camp by presenting opportunities and experiences to them that will enhance their lives, broaden their horizons and expand future opportunities).
We have hosted church youth groups, church board planning sessions, worship teams, girl scouts and boy scouts, leadership training seminars, class and teacher team building outings, outdoor education programs, band camps, college fellowship groups and company picnics, just to name a few.
Keep scrolling to view our different lodging options!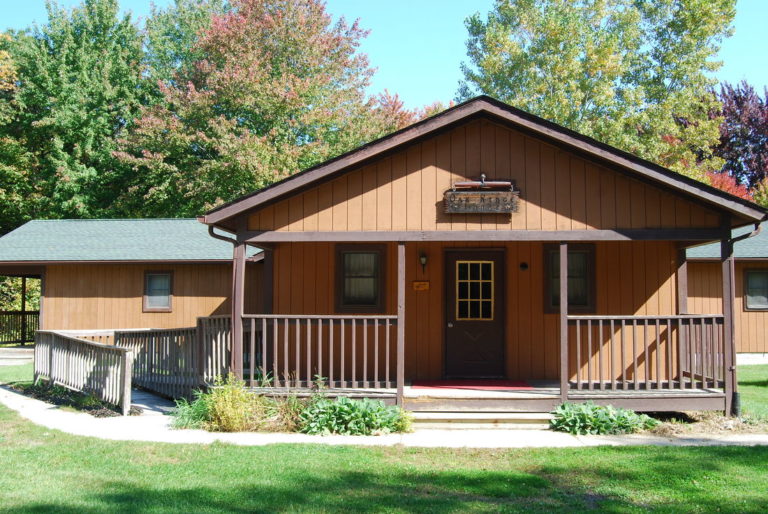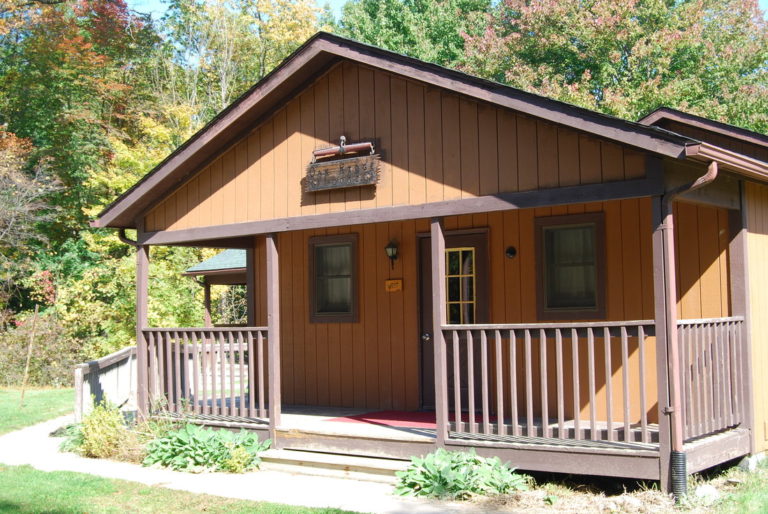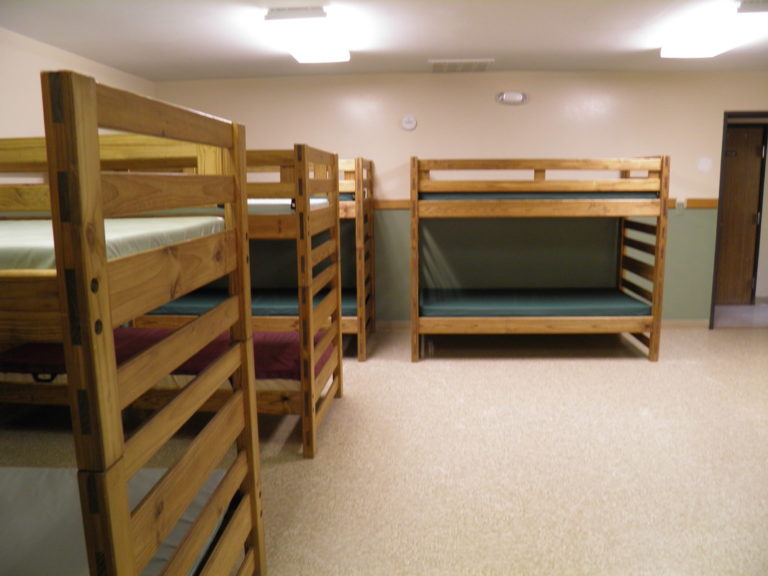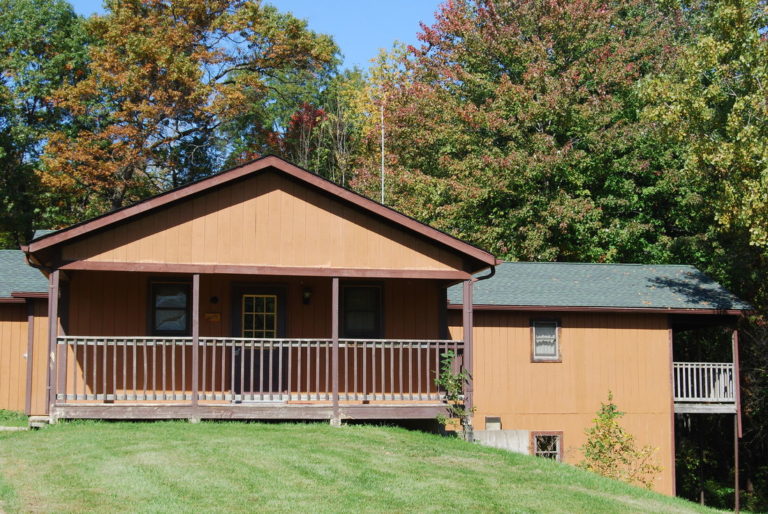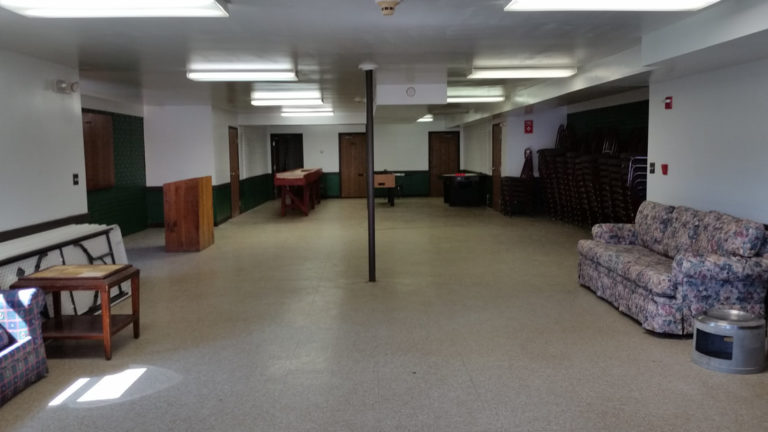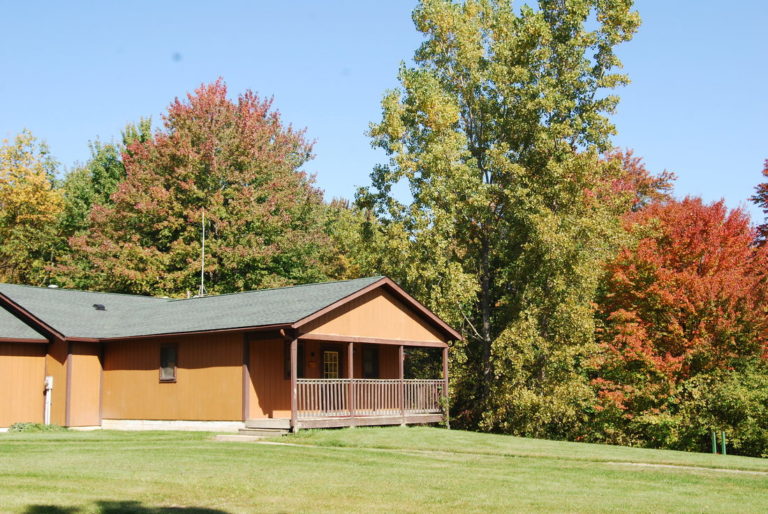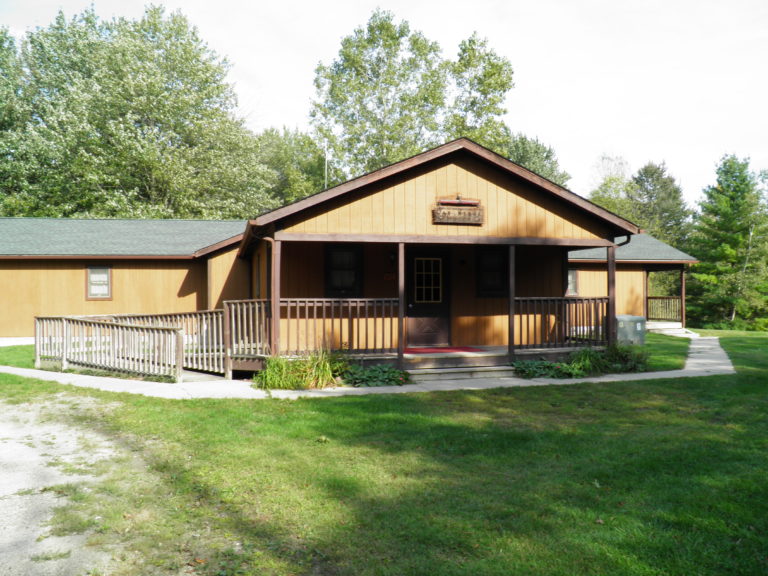 Oak Ridge Lodge
House up to 60 people in the four dormitory style cabins combined into one building (North, South, East and West). Each wing sleeps 15 people in comfortable twin size bunks in a large open space design. Two wings on each side are connected with an interior hallway, allowing for the separation of genders if needed. There are 2 large indoor bathroom & shower facilities located on each side, consisting of 3 sinks, 2 shower stalls and 2 bathroom stalls.  Oak Ridge also houses a convenient basement meeting space for your group!
Creek, Huron, Cherokee & Ottawa Cabins
The closest cabins to our Dining Hall facility, the four secluded creek side cabins each sleep 14 people in comfortable twin size bunk beds.  Enjoy plenty of open living space and the singular (but generously sized) indoor bathroom and shower facility. 
The cabins are also within a short walk to the additional bath house consisting of Male and Female sides each containing 3 sinks, 3 bathroom stalls, and 2 shower stalls with changing area.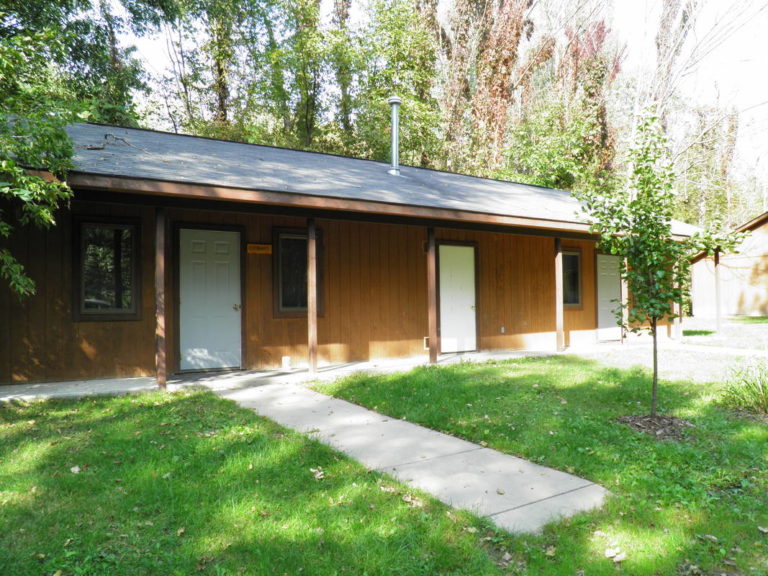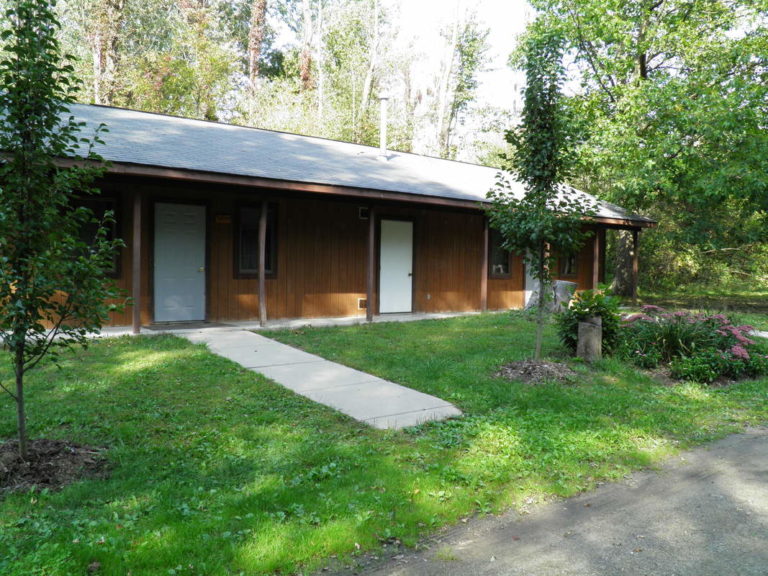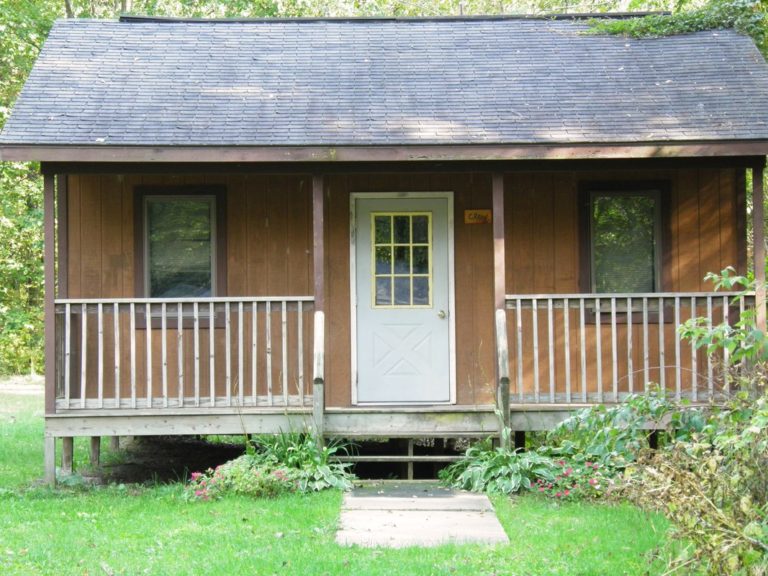 Fox & Crow Cabins
Across from the creek side cabins, our traditional and rustic Fox & Crow Cabins each sleep 14 people in comfortable twin size bunks with plenty of open living space and an indoor bathroom that includes a toilet and sink. (Separate shower facilities are available in our Bath House conveniently located within easy walking distance).
Dining Hall
 Kootenay Hall is a multi-use facility that is used for dining as well as a large meeting space. Our friendly and helpful staff will prepare and serve quality meals, chosen by your group in advance from the current menu. 
Enjoy hot, Columbian coffee at breakfast or as requested!  Snacks and s'mores ingredients are also available upon request for a small additional charge.
The hall comfortably seats 112 people for meals and is an easy walk from all sleeping facilities.  Feel free to bring certain decorations or tablecloths to create your own unique space! **(Minimum 20 people required for food service provided to group)**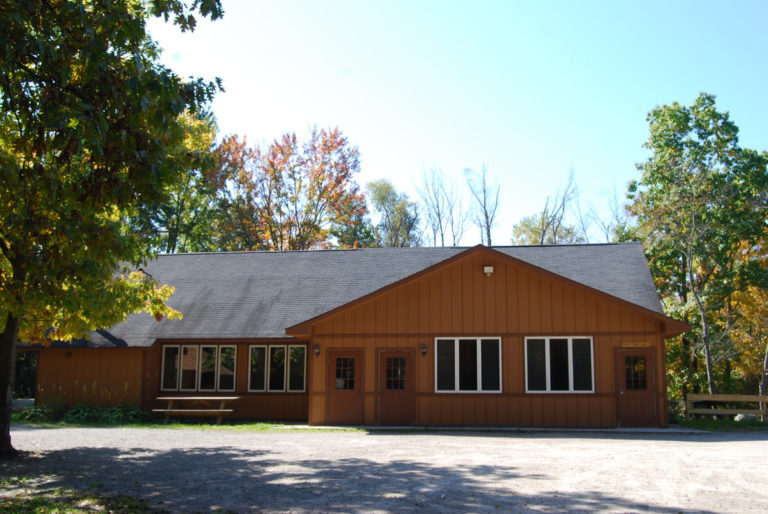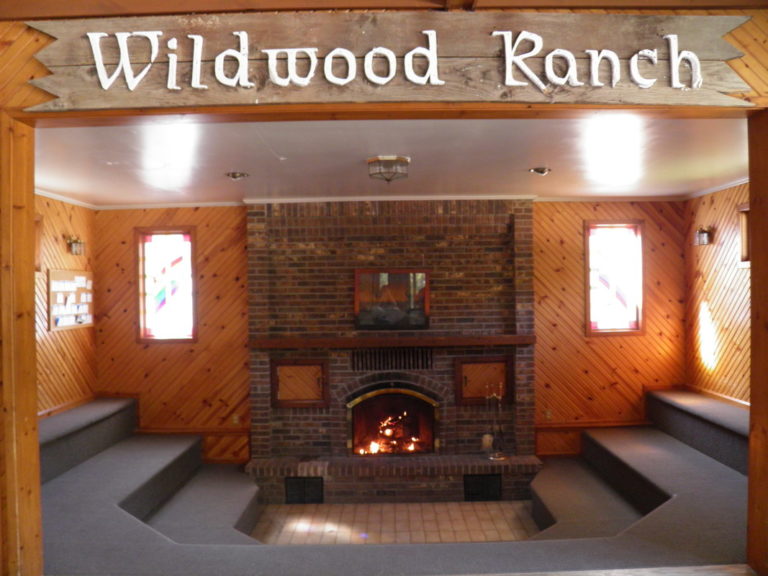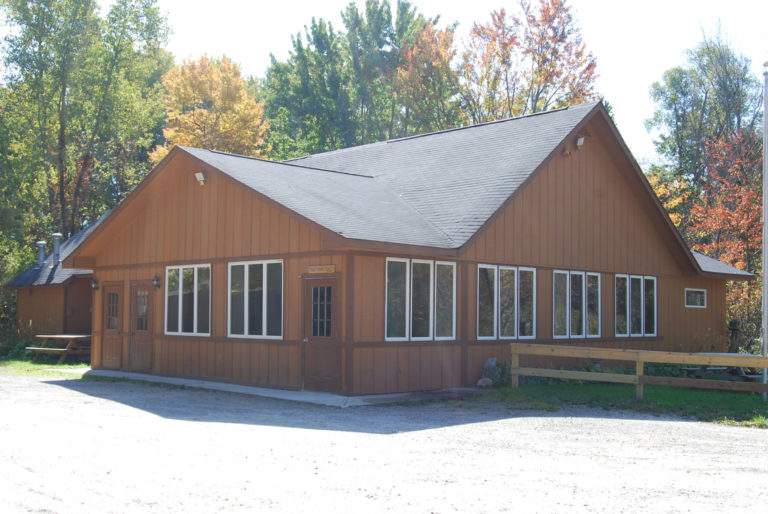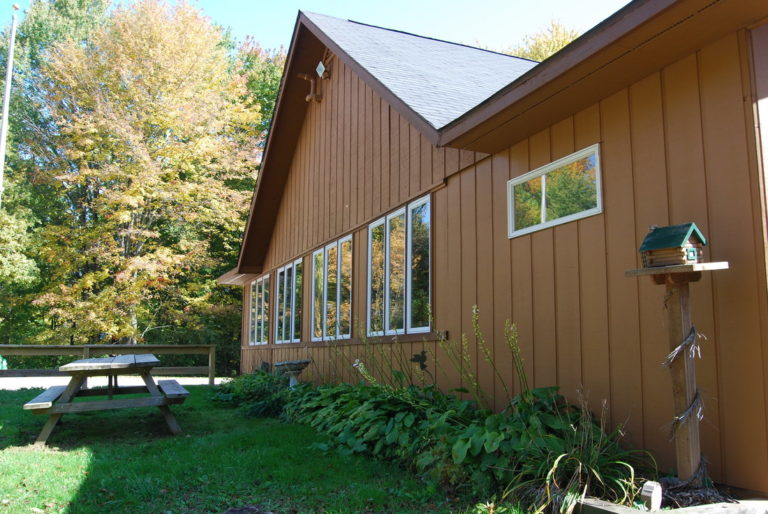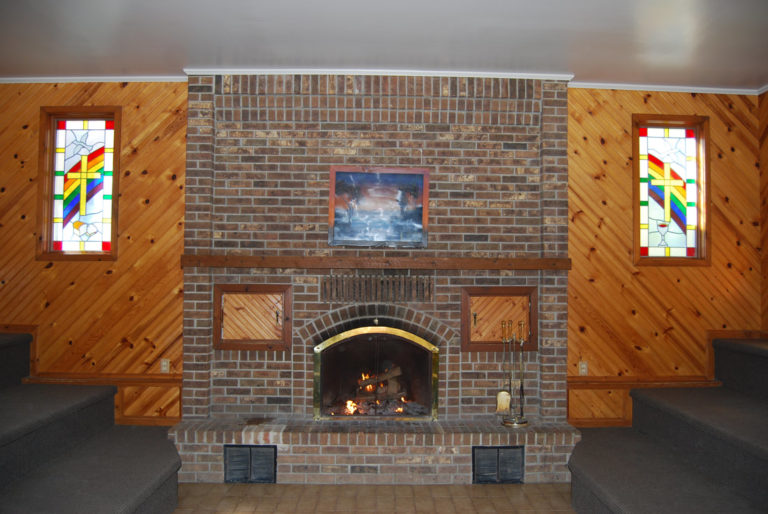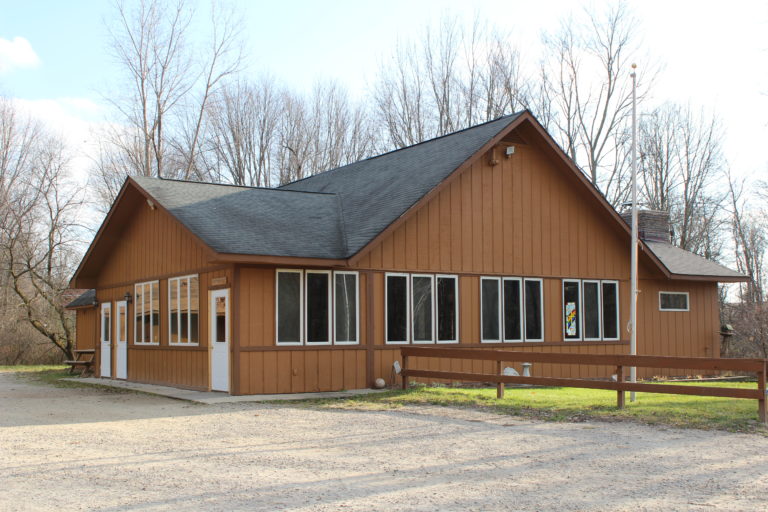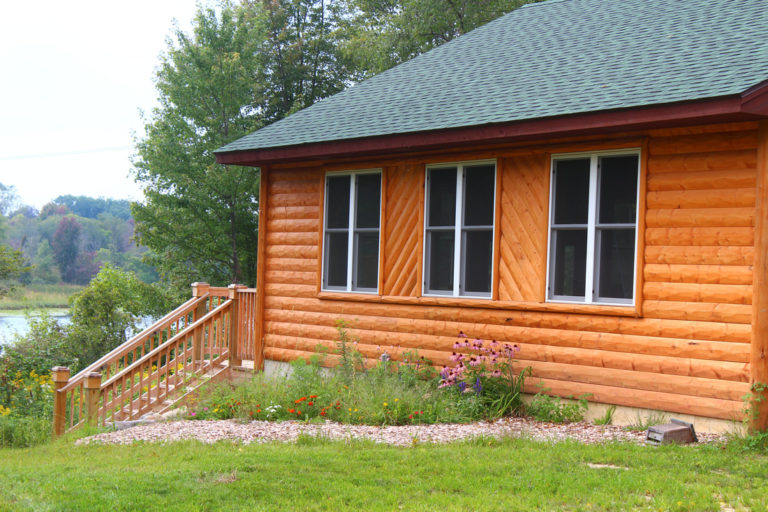 Nature Center with
Bath House
Meet at our beautiful Nature Center where our presenter will use live Michigan wildlife- reptiles, amphibians, mammal, and birds – along with specimens (furs, antlers, mounts, pictures, etc.) to help your students learn about the wide variety of Michigan wildlife.  The "Michigan Wildlife" course is offered at Wildwood Ranch at our Nature Center or at your school as a traveling program. 
This space could be used as a meeting space for a presentation and teaching setting (one person speaking at a time.) Located close to our lakefront, enjoy the convenience of 4 shower stalls and 4 bathroom stalls for showering and changing.
Pavilion Area
Enjoy covered, outdoor dining at our picnic table Pavilion! This area comfortably seat 96 people at picnic tables.
The pavilion and large charcoal grill are available for use for a small additional fee to our retreat groups.
Available for 3 hour time blocks for day-use.
Email or call the office for pricing information! *
Nearby, enjoy free use of our outdoor basketball courts, sand volley ball area, soccer field, and backstop for softball or kickball.  Also enjoy our large open area for field games, ultimate Frisbee, etc…the options are endless!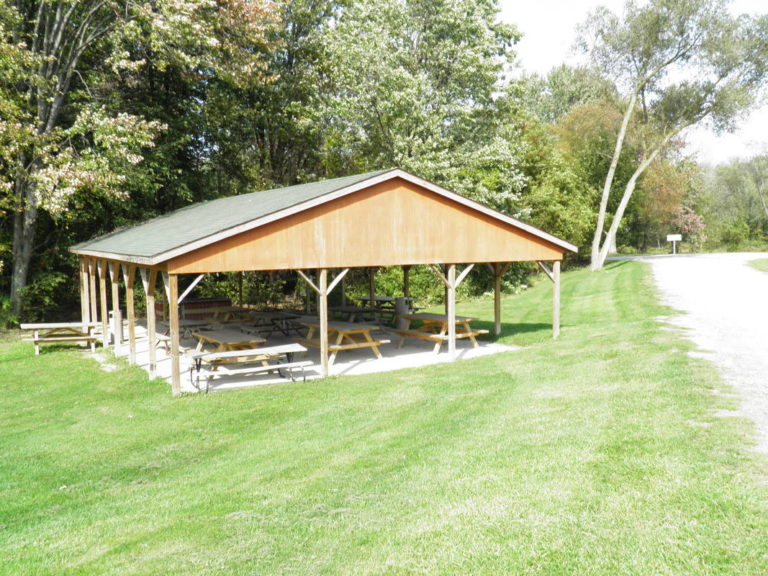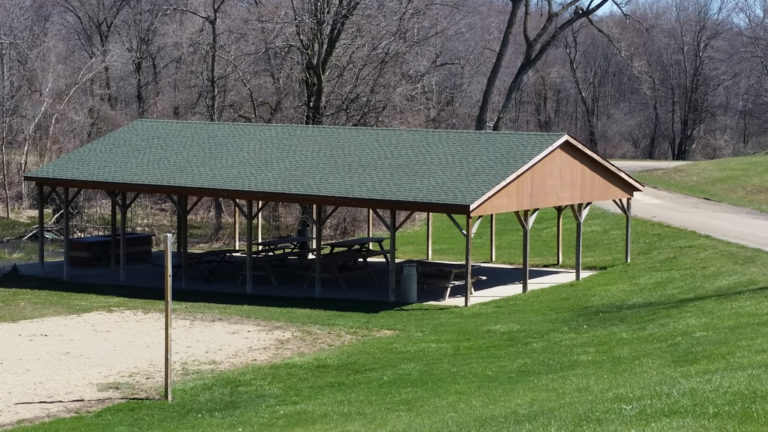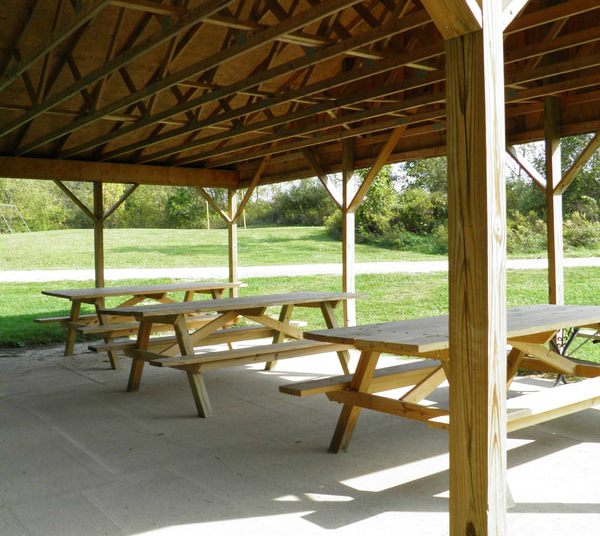 Find us. Book us. Stay awhile.
"Hospitality involves setting a table that makes everyone feel comfortable.
It chooses a menu that allows face time with guests instead of being chained to the stovetop.
It picks up the house to make things pleasant, but doesn't feel the need to conceal evidences of everyday life.
It sometimes sits down to dinner with flour in its hair.
It allows the gathering to be shaped by the quality of the conversation rather than the cuisine.
Hospitality shows interest in the thoughts, feelings, pursuits, and preferences of its guests.
It is good at asking questions and listening intently to answers.
Hospitality focuses attention on others."
– Jen Wilkin-